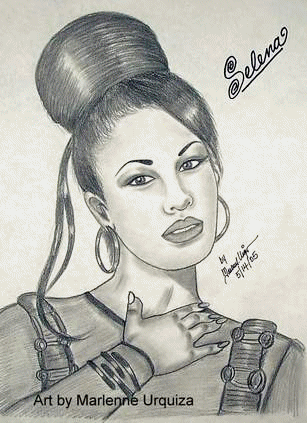 Hi everyone, my name is Marlenne Urquiza. I have created this page in the memory of my favorite Super-Star Selena Quintanilla. I have done many artworks of her image. I hope you enjoy my art as much as I enjoyed creating them.
I beleive Selena inspired many youth people that there was always a hope for being somebody in life and that was being your self. Her talent and her music went beyond the world and because of that I will admire her for ever.
Thanks for taking a look at my site. I will always be updating and creating more artwork as my tribute to my favorite Superstar Selena Quintanilla.